Event Submission
1: Intro
2: Donation Request
3: Audience
4: Review
5: Complete
Please read and agree to the following terms:
Thanks for your interest in Courtesy Corporation - McDonald's Restaurants!  We are a locally owned and operated franchisee of McDonald's based in Onalaska, WI.  The donations we provide are ONLY valid in Courtesy Corporation McDonald's restaurants (Western Wisconsin, Southeastern Minnesota, and Northeastern Iowa).  If your nearest McDonald's is not listed on this map or the form on the next page please do not continue on this site. Instead, visit your local McDonald's to submit your request.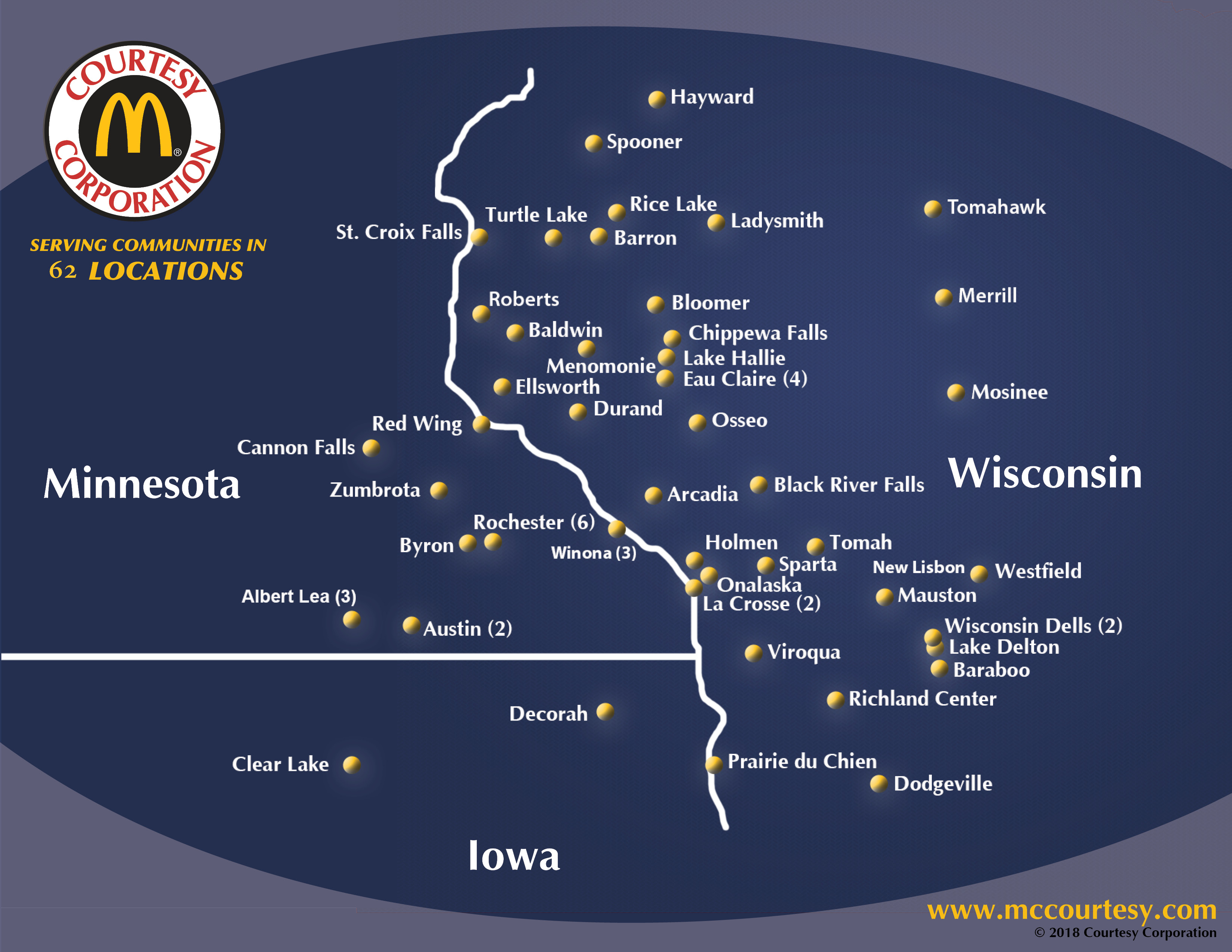 Please note, that our donation requests are reviewed bi-weekly.  All submissions must be submitted at least 2 weeks prior to the event.
Thank you, I'M LOVIN' IT!
Only click the box below if you are located in Western Wisconsin, Southeastern Minnesota, or Decorah, Mason City, and Clear Lake Iowa.